All kitchen lovers will madly fall in love with this Hamilton Beach 3-in-1 slow cooker. The Hamilton Beach 33135 6 Quart is excellent for me since it lets me cook different types of food with just one appliance. It's the best slow cook I have ever had with all its unique features.
It cooks delicious and healthy food without having to check on it after every minute. I only have to place all ingredients in the preferred sized stoneware pot and adjust the settings.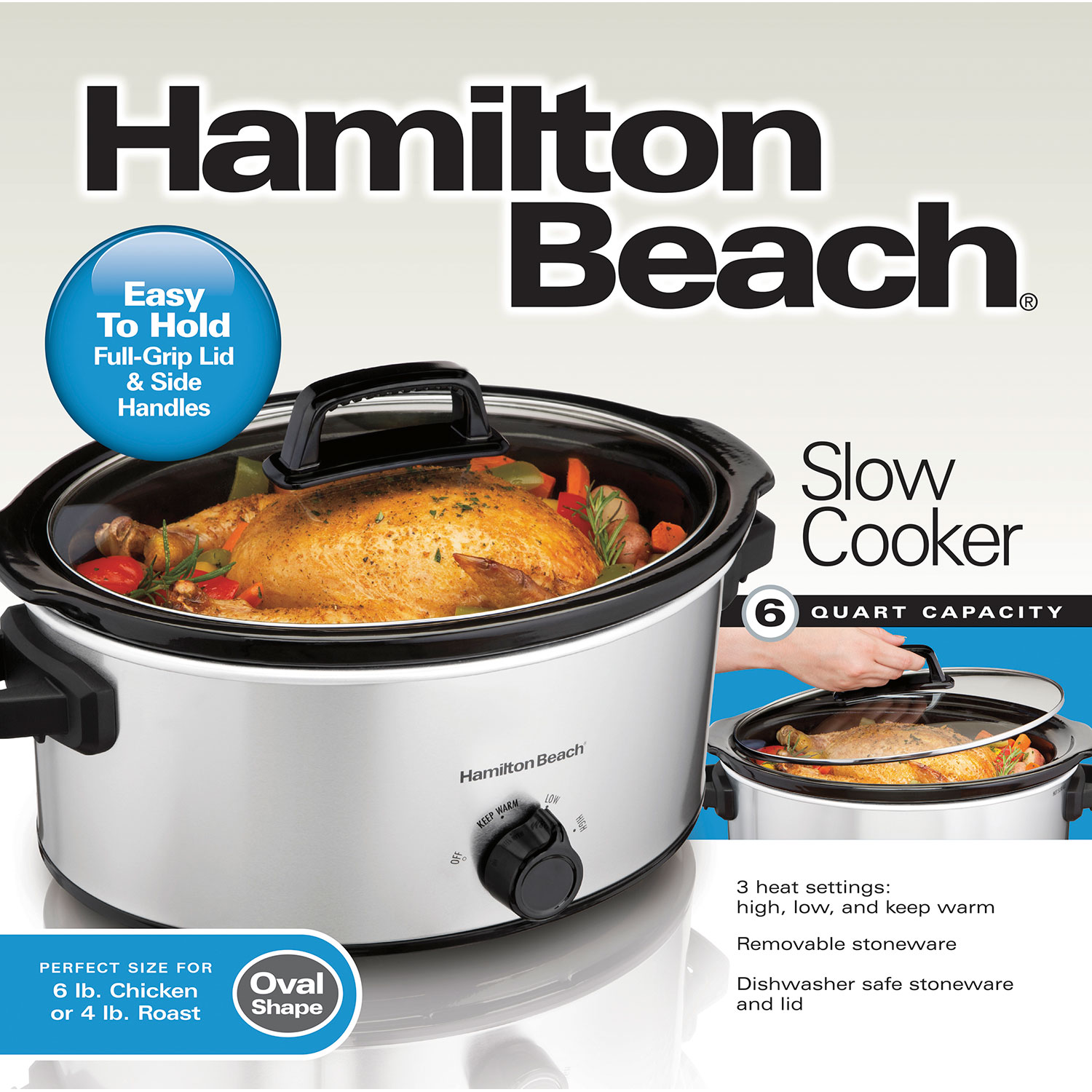 HAMILTON BEACH 33135 6 QUART reviews
Size
The Hamilton Beach 3-in-1 33135 6-quart slow cooker comes with interchangeable crocks that are 2-, 4- and 6-quart and measures approximately 15 by 9 by 15 inches. The different quart size crocks let you pick the right size based on what you are cooking. It is handy to have a few sizes to select from and allows you to cook for either a small or large family.
Specifications
It has a temperature setting of 3 and has a keep warm mode to let your food stay warm for some time. It is non-programmable, so you have to check on your food once in a while when it's cooking. The Hamilton Beach comes with a free recipe book for those who like trying out new stuff.
Ease of use
The slow cooker is very easy to use. This magnificent crock pot is suitable for everyone, from a beginner to a master cook. It lets you cook like a professional at all times. The Hamilton Beach comes with a manual that helps in using the crock perfectly well.
Ease of cleaning
The outer part is stainless steel that is easy to clean and does not stain or spot. You can put both the lid and the crocks in the dishwasher during cleaning, and they come out unbelievably clean. The bowls clean up quite easily and are also easy to store.
It is easy to store and can frequently be moved from one place to another without breaking anything else.
Features
The slow cooker comes with three interchangeable crocks (2-, 4- and 6-quart) that let you cook the amount of food you desire. The crocks are designed to taper down at the end to fit into their base. Above these adjustments, the crocks fit inside each other for easy storage.
Go here for more features. The black and sleek stainless-steel exterior suggests the most modern décor. It has stay cool handles that keep you safe from burns. It has warmer, lower and high appliance capabilities to let you cook the way you desire. It weighs approximately 15.0 Lb with a total capacity of 12.0 Qt.
Warranty Description
The slow cook comes with a 1 Year Limited Warranty
If you are still in doubt whether to start using this cooker, check out the other crocks on Amazon and see if any fit your needs in a better way.